JACKIE SIMMONDS PSA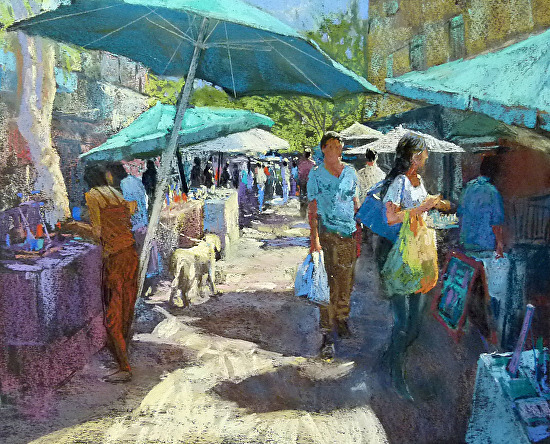 Welcome to my website - a newer, simpler website than my last one, which had lots bells and whistles with changing images and suchlike, but I could never edit it, it drove me nuts, and my super guestbook went for a walk one day all by itself, never to return, so here I am with a new website.
I also do have a weekly blog - you can find it by clicking here: http://www.jackiesimmondsartyfacts.blogspot.com, I have been writing it since September 2011, and it has attracted LOADS of page views, and a large number of followers. You will find me on Facebook, just put in my name! I try to keep both blog, and Facebook page, up to date with anything arty I might be doing.
You can also have a look at new jewellery items on ETSY - put in jackiesimmondsstudio to find the shop. And I have a few Pinterest pages too - just use my name, and I think you will find the pages listed - different pages for different items.
STOP PRESS
HARROW OPEN STUDIO TOOK PLACE IN JUNE - WATCH THIS SPACE FOR PRE-CHRISTMAS ONE DAY OPENING, AND FOR NEXT YEAR.
My studio was open to the public for a week in June as part of Harrow Open Studios event . Visitors saw some new paintings, lots more enamel on copper pieces - bowls, some in fascinating new shapes and some framed enamel on copper panels; new glass pieces, and some ceramics.
Here is some of the work displayed - much of it was sold: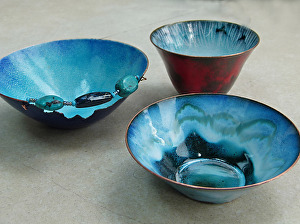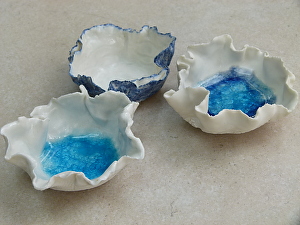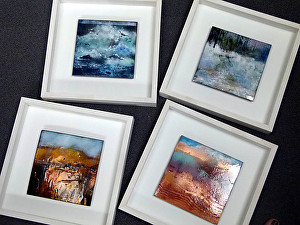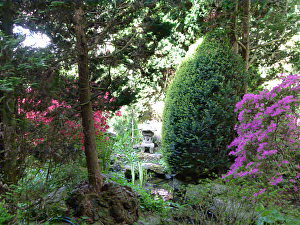 Visitors to the studio are welcome year-round, by appointment
just call me on 01923 824180 or send an email.